This post brought to you by Gulf County, Florida. The content and opinions expressed below are that of Life with Lisa.
Experience Adventure in Gulf County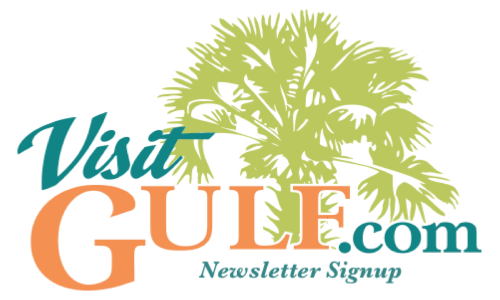 How many times do you find yourself checking your phone throughout the day? If you are anything like most people it's a lot… When you find yourself checking your feed faster than it can update you could be in need of a vacation! Gulf County Florida is the perfect place to go if you want to unplug for a while. In Gulf County Florida there are no high-rise buildings, no busy highways, and the Wi-Fi is spotty. What Gulf County does have is 43 miles of natural shoreline, seaside bike trails, kayaks, paddle boards, snorkeling, historic places, unexpected wildlife encounters, and much more! In Gulf County every experience feels like an adventure.
Head 20 miles inland to Wewahitchca and enjoy some of the richest eco-systems Florida has to offer. An abundance of water is what attracts most visitors to Gulf County. These open waterways make a variety of activities possible. Get your paddle on as you kayak through the waterways and enjoy exploring the mysterious Dead Lakes!  Wewahitchka is a Seminole name meaning "water eyes" and, yes, this place is so beautiful it will bring tears to your eyes. Gulf County truly is a no worry, no hurry destination!
Don't just take my word for it though. Check out this at a glance Pinterest board for tons of local and loyalist recommendations. You can also learn more about Gulf County by visiting http://www.visitgulf.com/ and by following Visit Gulf on Twitter and Facebook!
Are you a photographer looking to capture some amazing sunsets? Cape San Blas, their white sand peninsula, has amazing westward-facing beaches, so the sunsets are spectacular, so much so, they are known as the #championofsunsets.
For a few months out of the year people are dawn from all over the world to St. Joseph Bay to go scalloping.  Typically from July to September visitors have the opportunity to fill their buckets with tasty bits from the sea. This activity is easy for beginners and doesn't require any more than a saltwater fishing license and a dive flag! Just bring a mesh bag, an ice chest, a scallop knife, and some water shoes and prepare to harvest some of the most succulent scallops around!
Beaches in GCFL are consistently ranked in the top ten US beaches to bring your pets on vacation. The most recent? http://www.petvr.com/index.php/pages/Beachesindex.html. Pets are welcome at most rental homes in Gulf County and pets are always welcome on the beach as long as you keep them on a leash!
This year we crossed traversing East Lake Toho off our summer-bucket list. Perhaps this fall we will get to enjoy paddling through the Dead Lakes?
Creating family traditions is a fun and fulfilling way to build and maintain family relationships. Why not make Gulf County your new family tradition?
In Gulf County Florida, adventure is around every corner. Whether you are snorkeling with young starfish in St. Joseph bay, fishing off a pier, chartering a boat, quietly kayaking on the Dead Lakes, or checking out the wildlife you are sure to enjoy yourself. Every moment you're here is a moment of discovery and an opportunity to experience new things. Create new memories for you and your family and connect with nature. Open yourself to adventure and enjoy the small stuff! Explore Gulf County Florida.
Come visit GCFL