This post brought to you by Piccadilly Restaurants. All opinions are 100% mine.
Picaddilly: Homestyle Veggie Plate
One of my favorite things about going to Piccadilly Restaurants is the sides. I'm kind of a self professed veggie freak. Good, yummy homestyle vegetables are my downfall…well, that and bread. Fortunately right now you can go to Picadilly and take advantage of the $5.49 special Homestyle Veggie Plate with three sides and you get to choose from their assortment of freshly baked breads as well. What's better than that?
Visit Piccadilly Restaurants online and learn about all their promotions currently going on!
So, What Do Your Sides Say About You?
Are you a Southern Belle who always goes for carrot soufflé and those collards? Or are you a Yogi Devotee who sticks to broccoli florets? Maybe you are a kid at heart who fills up on mac and cheese? No matter who you are, you can't pass up Piccadilly's Homestyle Veggie Plate! I like to think of myself as more of an eclectic blend of North and South because my three choices would be: buttered steamed cabbage, french styled squash, and boiled new potatoes served with one of their yummy yeast rolls.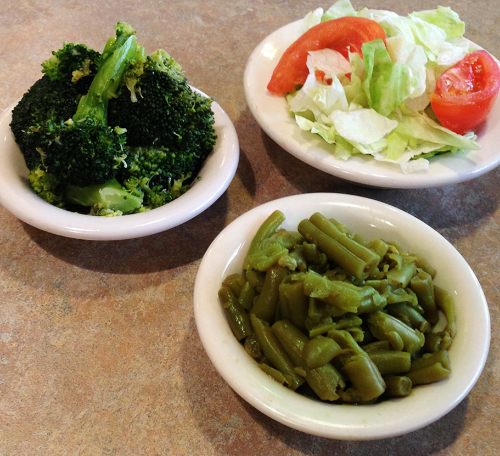 What's your favorite 3?