This post brought to you by Kaeng Raeng. All opinions are 100% mine.
Kaeng Raeng Cleanse Review
The weather is getting hotter and hotter. Just the other day it was in the 90's here in Orlando. As temperatures rise you will probably find yourself wanting to head to the beach. Heading to the beach may mean dropping a few pounds to fit in that bikini. Rather than torture yourself through another grueling bout of exercise why not take it easy on yourself and do a cleanse instead? While my results may not be typical I lost about 4 inches around my waist using Kaeng Raeng! You can shed a few last minute pounds without having to dedicate all that time to the gym and you can even avoid the soreness that comes with it!
How much do you know about cleanses? Take the quiz!
Kaeng Raeng is a completely safe and all natural meal replacement cleanse that will not only help flush the toxins from your body but it can also help you trim a few inches from those problem areas. Kaeng Raeng is also delicious, convenient, and affordable cleanse option! It's probably one of the best tasting around! You don't even have to starve yourself with the Kaeng Raeng cleanse because it is a cleanse and a meal replacement that you take 3 times a day!
There is a reason Kaeng Raeng is the #1 selling cleanse on Amazon so whether you are looking to flush your system for health reasons or trying to slim down to fit in that bathing suit this product is just what you are looking for.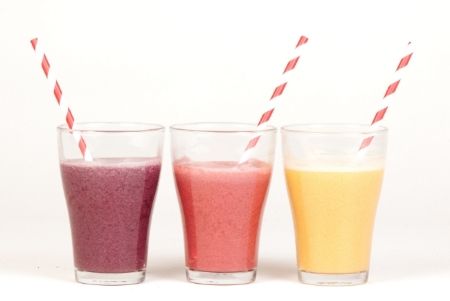 I used it and I feel great. Most of the time when I do cleanses like this I end up in a bad mood and nobody wants to be around me. My mood is directly correlated to my stomach so when I'm hungry I have been known to be a bit of a grouch. The meal replacement component of this flush worked quite nicely at curbing my appetite which made me much more tolerable to be around. Being able to continue eating raw foods means I can keep the bad stuff going out and the good stuff going in!
SO if you are looking for a cleanse with an all natural meal replacement that is vegan, gluten free, soy free, caffeine free, as well as being free from artificial flavors and colors, sweeteners, preservatives, laxatives, or stimulants Kaeng Raeng cleanse has you covered. Kaeng Raeng can be mixed with water and will still taste good!
Kaeng Raeng is used by celebrities around the world so why not see what the fuss is all about and go on a cleanse! Kaeng Raeng comes in 3-day or 6-day programs in three different levels: Beginner (for first time users), Veteran (for those who have done at least one cleanse), and Master (you know who you are) so if you are ready to be proactive with your health Kaeng Raeng is ready for you!
Like Kaeng Raeng on Facebook and get your Kaeng Raeng on Amazon!
Purchase
You can purchase Kaeng Raeng at www.kaengraeng.com,www.Amazon.com and Select Whole Foods Markets. You can leave a review with your experience on Amazon.com and receive a coupon for 15% off your next order atwww.kaengraeng.com.
Other Useful Information
•Kaeng Raeng is a delicious, convenient, and affordable cleanse option.

•Kaeng Raeng allows you to cleanse without fasting. No starvation or hunger required here; Kaeng Raeng lets you eat all the raw fruits and veggies your heart desires.

•Kaeng Raeng is customizable for your flavor preferences. Prefer a thicker, sweeter smoothie? You can add KR to your favorite smoothie recipe to match your taste buds. Don't have a sweet tooth? You'll love KR mixed with water only.
TRY IT
http://www.lifewithlisa.com/wp-content/uploads/2014/06/kaeng-raeng.jpg
"We're giving away one swag bag to a reader. Just comment why YOU want to try a vegan cleanse. For an optional entry, Like Kaeng Raeng on Facebook.
Can't wait? use code: LifeWithLisa10 expires 7/18/2014